About the Program
MWBC Shop Local is a retail business incubator program of the Maryland Women's Business Center, an SBA-certified business development center initiative of Rockville Economic Development, Inc.
The program began in Rockville in 2019 through the partnership and sponsorship of Federal Realty Investment Trust. MWBC Shop Local cultivates retail entrepreneurship and reduces the obstacles that prevent the creation of successful retail enterprises.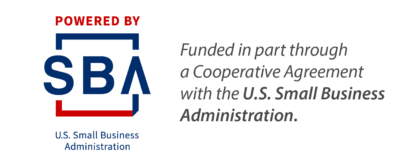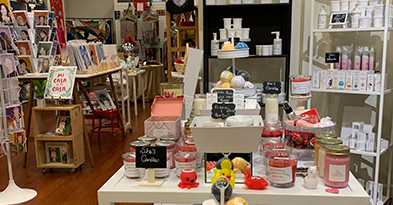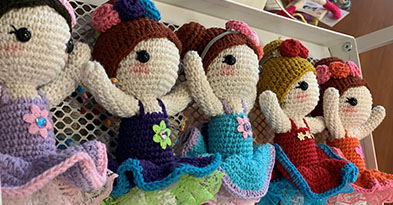 Mission Statement
This retail business incubator opportunity was created to cultivate retail entrepreneurs and reduce the obstacles that often prevent entrepreneurs from creating successful and sustainable small businesses.
The MWBC Shop Local Retail Business Incubator helps selected entrepreneurs start and grow their retail enterprises. To boost entrepreneurial success, the incubator provides a natural business ecosystem, free retail space, visual merchandising and marketing strategies, business mentorship and training, and access to working capital using local resources. Each participant works surrounded by other entrepreneurs, often with a similar focus in the retail industry segment.
The process to join the Incubator
The entrepreneur must register as a Maryland Women's Business Center client and begin receiving business counseling. The MWBC Business Consultant will assess the business and identify whether the business qualifies to be part of the program. If accepted, the entrepreneur must follow a schedule in order to meet some program's goals.
The business will participate in the Program on the terms set out in this Participation Agreement. The business Counselor will select and advise Businesses throughout their participation in the Program. Length of Program participation, location of the incubator, terms of acceptance into, and duration in the incubator will be determined by the Program, but in any case, will not extend past nine months as of this executed agreement.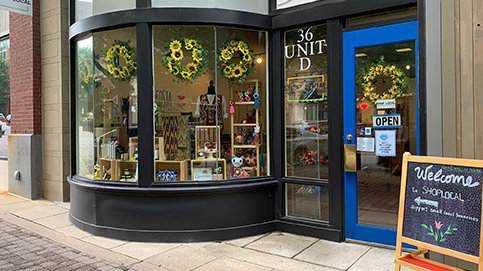 Current Vendors
| | | |
| --- | --- | --- |
| | | |
| | Eco-friendly Jewelry Designer | |
| | Handmade Fashion & Accessories | |
| | | |
| | Colorful, Fun Accessories for Children & Adults | |
| | Natural Handcrafted Soap, Candles, and Bath & Body Products | |
Additional Resources
It takes a supportive network and useful resources to build a business, and we've listed some trusted ones below. Don't hesitate to reach out if you have any questions.
Partners
We invite you to empower women across Maryland. By selecting a program or event sponsorship or becoming an in-kind sponsor or individual donor, you are supporting our critical work. We are grateful to our existing MWBC sponsors and encourage you to contact us at (301) 315-8091 if you are interested in sponsoring one of our programs or events.